fathers day numero uno
fathers day is just a couple days away, and i've never given much consideration to what i'd want…until i stumbled across a few ideas elsewhere in the blogosphere.
since the herndon fam will be enjoying the beaches of florida's gulf coast next week, there are a couple of poolside gifts i'd sincerely enjoy…
#1 – an underwater pogo stick. for reals. all the fun you wish you had…underwater.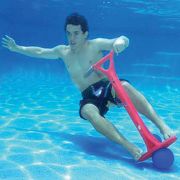 #2 – a radio controlled poolside beverage tray. yeah, you're telling me.
and…
#3 – busch stadium. clearly this is the only option to surprise and satisfy this father. wrap it up!
what are you getting the man in your life?